Common Ground Exhibition
Curated by: Patricia Martinelli
September 2018
​Ireland

​
An exhibition revisiting Jeremy Henderson's sublime artistic style and interpretation of the natural world around him during his life. The exhibition, a presentation by Patricia Martinelli was preceded by a talk on the life and times of the artist.

The exhibition is held as part of a season of events exploring art and its relation to the natural world as envisaged by the Common Ground organisation.



Semper Idem, Tandava Stasis (1979)
110-012
Acrylic on Canvas
119 cm x 224 cm
​Young Contemporaries Whitworth Manchester Gallery
​
​
Left Hand Artwork
Pool of Eye-2
(1995)
170-034
Oil on Canvas
183 cm x 167 cm
Right Hand Artwork
​Down the Hill of History I Ran (1985)
140-007
Oil on Canvas
210 cm x 210 cm
​
Foreground Artwork
​Finding Objects-7
(1997)
210-008
Oil on Canvas
122 cm x 1225 cm
​
Left Hand Artwork
The Best Sculpture is a Road
(1989)
140-023
Oil on Canvas
102 cm x 82 cm
Right Hand Artwork
​Hill of History No.4 (1994)
170-011
Oil on Canvas
122 cm x 122 cm
​
Powered by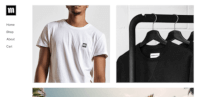 Create your own unique website with customizable templates.